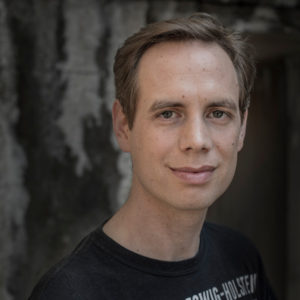 Welcome
to Patrick Breyer's website – Digital freedom fighter and Member of European Parliament for the German and the European Pirate Party
Latest posts
25.10.2021
Today, the Greens/EFA group in the European Parliament published a study on Current Practices of Biometric Mass Surveillance in the European Union (e.g. facial surveillance
Weiterlesen
21.10.2021
Today, the European Parliament will vote in first reading on conferring new powers to the EU police agency, Europol. Despite a reprimand from the European
Weiterlesen
20.10.2021
In the run-up to tomorrow's Global Encryption Day, Members of the European Parliament from almost all political groups have sent a cross-party letter to the
Weiterlesen
Europe's new voice of privacy and the free Internet
I passionately defend human rights in the age of the digital revolution. I have been active in the civil liberties movement for many years. In court I successfully contested the first German law on data retention and the law on access to subscriber data. I have sued for Internet surfers' privacy and achieved access to information regarding Court documents in the EU Commission's possession.
Europe needs digital freedom fighters more urgently than ever! Other parties are committed to other priorities and fail again and again when it comes to protecting digital human rights. It is thanks to the pirate movement and the network community that the Europe-wide resistance against the censorship machine "upload filters" and against an "ancillary copyright" is so great.
Privacy and the free Internet need a new strong voice in Europe. That is why, as a civil liberties activist and long-time freedom fighter against surveillance mania, I have become a member of the European Parliament.
In the European Parliament, as a member of the Greens/European Free Alliance group, I work on issues including indiscriminate messaging and chat control, terrorist content online (TERREG) and the Digital Services Act (more responsibilities here).
I see the Pirate Party not only as the parliamentary arm of the net community and the civil liberties movement. As political hackers, we also want to update the political operating system. Many citizens no longer trust the EU and Europe is deeply divided between rich and poor. We pirates declare war on the "lobby paradise" of Brussels. In the EU, corporate interests must no longer have the say, but politics shall be made in the interest of the citizens. Backroom deals favour undue influence and corruption. We therefore need transparency of lobby contacts, clear rules against conflicts of interest, digital citizen participation and direct democracy.
Three more pirate party MEPs have been elected: Marcel Kolaja, Markéta Gregorová and Mikuláš Peksa.
My priorities for Europe

1) Protecting human rights in the digital age
Right to privacy instead of increasing mass surveillance and control by the police-industrial complex
Right to free exchange of information and opinions instead of censorship and filtering
Modern, fair copyright law instead of expensive warnings and paternalism
Free software and free knowledge
2) Update for Europe
Transparency of lobby contacts and clear rules against conflicts of interest instead of "lobby paradise Brussels"
Right of access to information instead of secret documents and agreements (e.g. TTIP)
Digital citizen participation and direct democracy at EU level instead of backroom politics behind closed doors
Protect rather than prosecute whistleblowers
Rule of law for all instead of private arbitral tribunals for corporations
This is what we have achieved for you since 2014
1 million euros of EU funding for the security of free software
Panoramic freedom when taking pictures defended
Digital citizen participation in the drafting of the report on copyright reform
Development of a software for publishing lobbyist contacts and deployment by the entire Green/European Free Alliance group
Geoblocking for streaming services and online shopping has been restricted
Publication of a secret copyright study, finding that industry suffers hardly any losses due to file sharing
Europe-wide campaign against Internet censorship (upload filters) and link tax (ancillary copyright law)
Pirate Common European Elections Programme 2019
Contact me
My office, ph. +32 228 45664, will answer telephone enquiries for me (e.g. press enquiries).
How you can help
Read on